Table of Contents
Can Anyone Buy a Ferrari?
Top 10 Ferraris for Sale
Top 3 Most Expensive Ferraris
Ferraris for Sale – Most Popular Models
How Much is a Ferrari?
Cheapest Ferrari
Ferrari Maintenance Costs
Can Anyone Buy a Ferrari?
Have you always dreamed of owning a classic Italian car like a Ferrari? Admit it; perhaps you fancy yourself as the neighborhood Ferris Bueller, playing hooky from work while you spend the day driving around in a classic Italian sports car. As tempting as it may be to buy a Ferrari, everyone knows it isn't the initial purchase price that hurts your wallet but the maintenance, insurance, and repair bills. Oh, the repair bills! It is worth saying twice to emphasize the point.
We wanted to pull together a list of the Top 10 Ferraris listed on Classics on Autotrader just for you - the dreamer inside all of us. We narrowed this list down mainly by cars that caught our eye, for one reason or another, instead of merely looking at the lowest or highest priced Ferraris for sale. You will find the cars we listed are a mix of dream cars while others could be considered, dare we say, affordable Ferraris.
Technically not all these Ferraris can be considered a "classic", meaning they aren't 20 years or older, but all are real cars offered for sale by either a Ferrari dealer or a private owner. If some of the links to the actual vehicle listings don't work, that means the car has either been sold or is no longer for sale. None of the sellers have compensated us for appearing on this top 10 list and none of the sellers were aware they even made the list before we published it. We will periodically update this list of top 10 Ferraris for sale from time to time so be sure to check back occasionally.
Top 10 Ferraris for Sale
#1 1967 Ferrari 330 GTC ($599,000)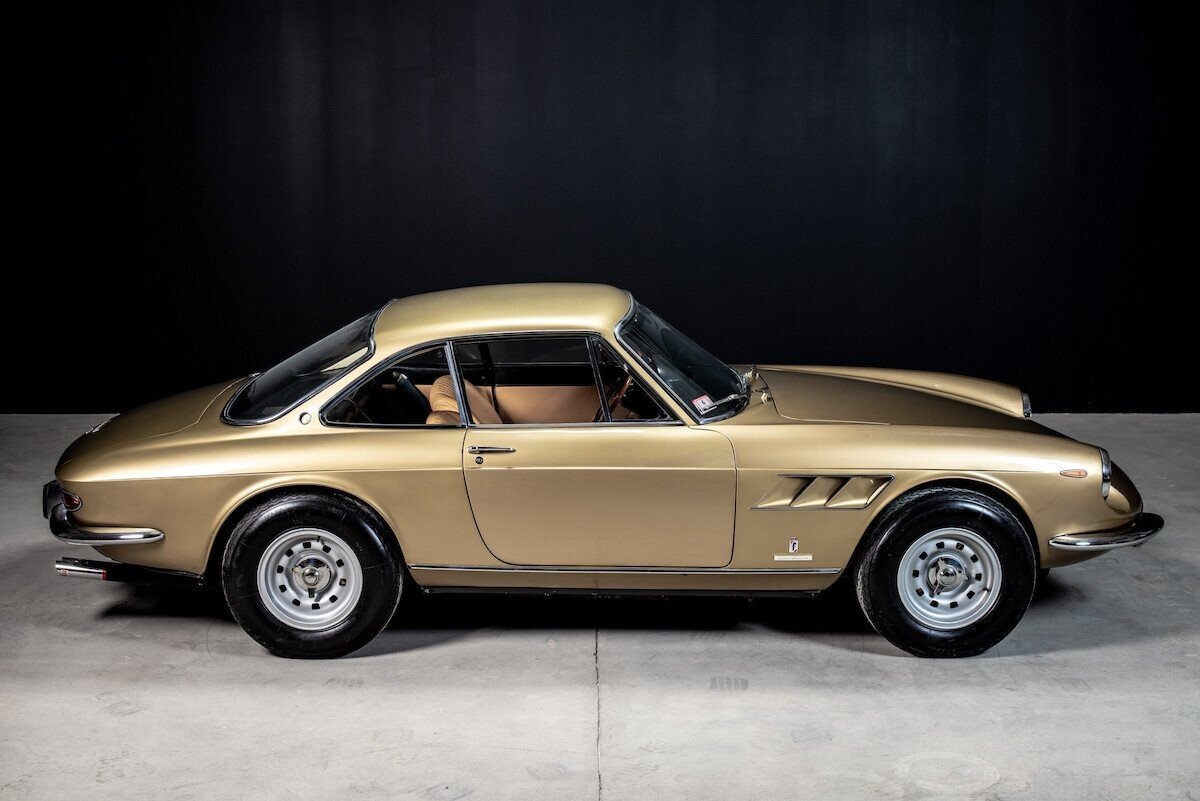 This 330 GTC exemplified classic Italian styling and was one of approximately 600 ever made. Gold with a beige leather interior, it has been owned by the same owner since 1974. Vintage eight-track stereo. We're drooling over the interior photos too. The dealer states the vehicle has 32,000 miles, but a photo of the odometer clearly shows just under 53,000 miles.
#2 1961 Ferrari 250GTE ($325,000)
This 1969 Ferrari 250GTE Series I car is a matching numbers car and one of only 299 produced. Original engine and original interior. Mileage not available.
#3 1969 Ferrari 365 ($189,500)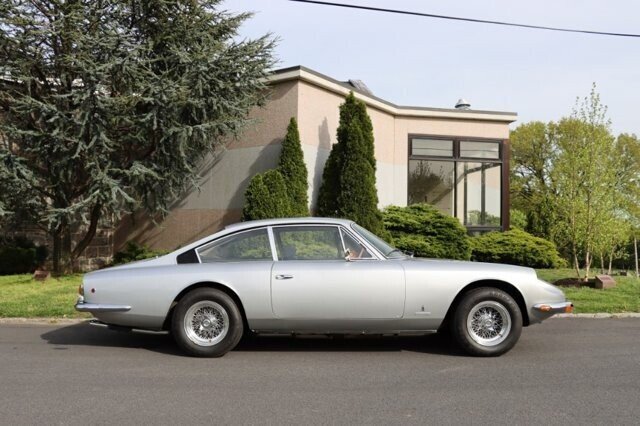 A matching numbers car, this 1969 Ferrari 365GT 2+2 designed by Pininfarina just needs a little tender, love, and care to be brought back to its former glory. The car is not currently running. Mileage not available.
#4 1981 Ferrari Mondial ($29,950)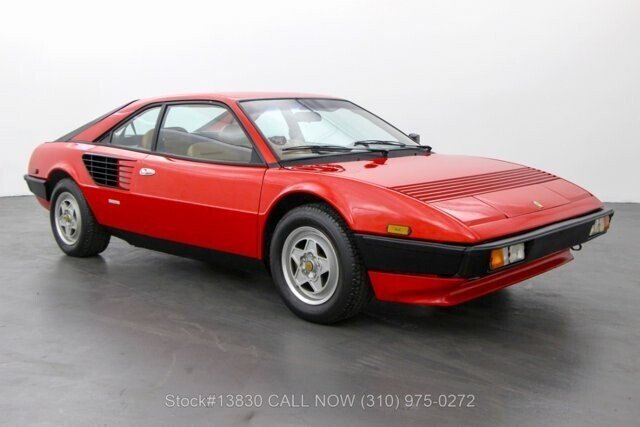 A Ferrari under $30,000? Is this too good to be true? Yes, it is. Despite the previous owner documenting service receipts totaling over $36,000, this 1981 Mondial is not running but has a free turning motor. It made our list only because it is rare to use the words "cheap" and "Ferrari" in the same sentence. Project car, anyone?
#5 1989 Ferrari 348 ($67,500)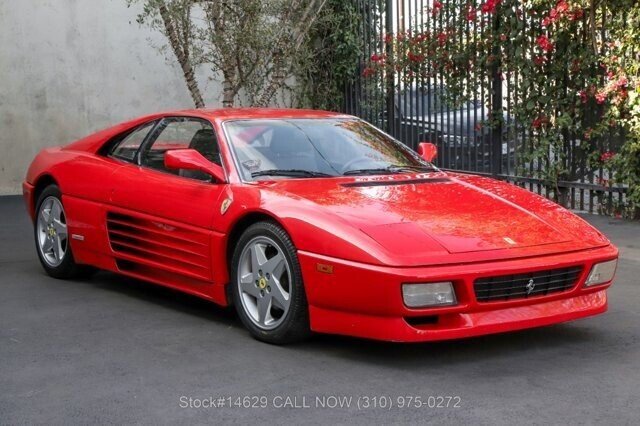 This 348tb has 63,011 miles on the odometer and is powered by a 5-speed manual transmission. Offered for sale by Beverly Hills Car Club, the dealer has given this car a once-over and says it is mechanically sound.
#6 2010 Ferrari California ($96,995)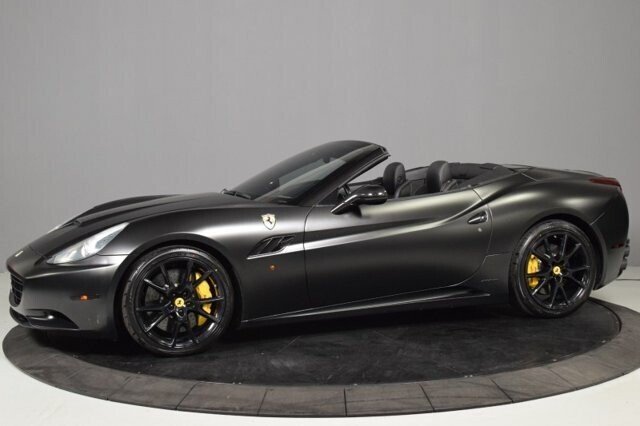 This very rare Nero Daytona Metallic exterior with black leather interior California recently had over $13,000 in service work performed. 46,432 miles.
#7 2013 Ferrari 458 Italia ($127,500)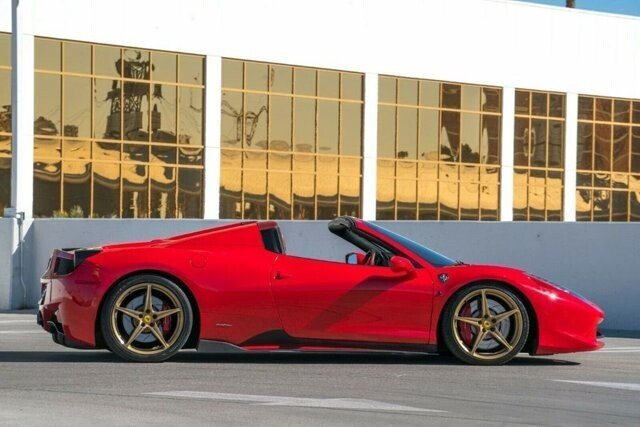 Can a Ferrari be a hooptie? This 458 has a retractable hard top, $20,000 OEM carbon fiber interior, brand new OEM red leather Daytona seats, and $5,000 sports exhaust with black tips. Did we mention the rebuilt title? We think this is the same 458 Italia YouTuber Tyler Hoover just bought, so it is no longer available for sale, but it was when we first put this list together.
#8 2000 Ferrari 360 Modena ($99,950)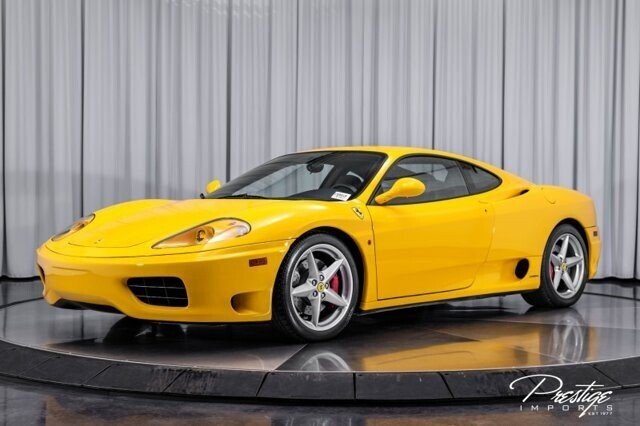 With just over 35,000 miles the dealership selling this yellow 360 Modena coupe says it is a "dream car." The car is located in Miami, FL so it most likely hasn't ever seen snow. Unfortunately, the dealer doesn't provide many details so we can only speculate. Want a used Modena? Then you should read this overview on Buying a Used 360 Modena: Everything You Need to Know written by our colleagues at Autotrader.
#9 2001 Ferrari 360 Spider ($99,901)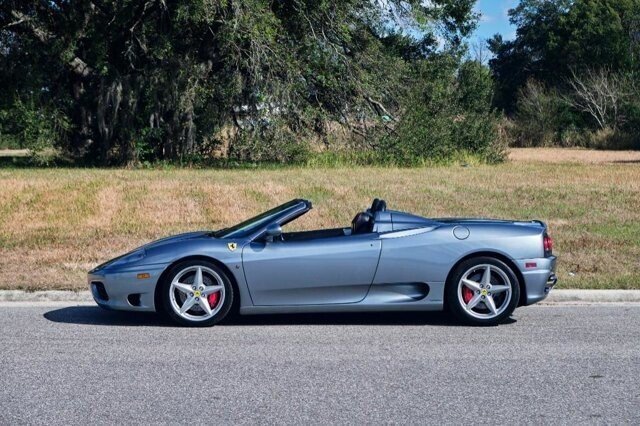 This 360 Spider was purchased new for $310,000, which was $100,000 over MSRP! Every single service record along with the original sales contract, all sets of keys, and books are included. 22,745 miles.
#10 1978 Ferrari 308 ($89,500)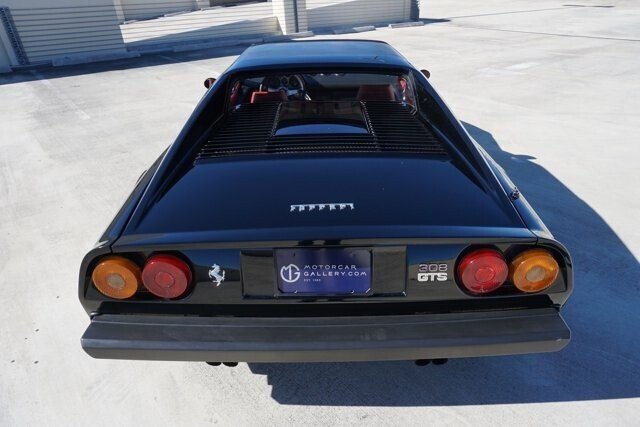 This Ferrari 308 coupe was one of 2,185 produced between 1976 and 1980 and recently had a major service completed. Although the dealer hasn't listed the car's mileage, there is a photo showing 59,614 miles on the odometer.
Honorable Mention: 1981 Ferrari 400i Limousine (Price not listed)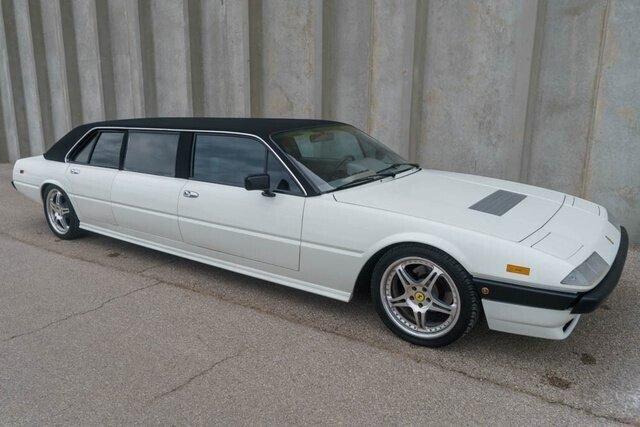 Why someone would convert a 400i into a Ferrari stretch limousine is beyond us, but whatever floats your boat, we guess. We even found a video which might be this same car from 2021, which shows that the engine runs. Don't forget your Grey Poupon. 14,899 miles.
Top 3 Most Expensive Ferraris
These are the Top 3 most expensive Ferraris for sale on our site as of the publish date of this article.
#1 2014 Ferrari LaFerrari ($3.9 million)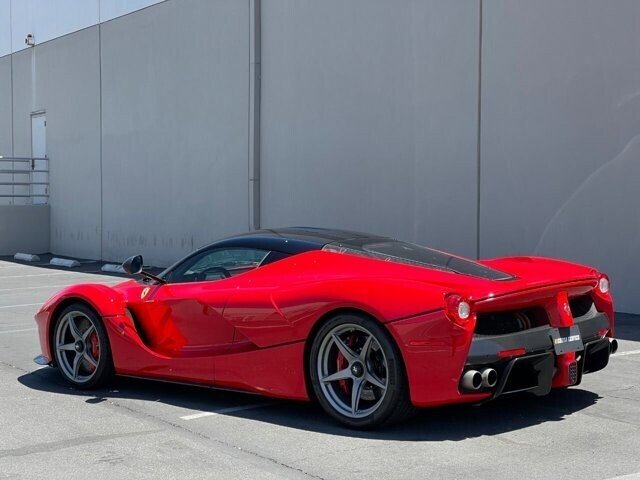 Offered up for sale from Corsa Exotics near Los Angeles, CA, this red 2014 LaFerrari has been pampered since the day it rolled off the assembly line. With only 73 miles, this car is still practically brand-new despite being seven years old. Powered by a V12 engine that produces 963 horsepower, the LaFerrai has a top speed of 217mph and can reach 60mph in 3 seconds.
#2 2011 Ferrari 599 SA Aperta ($1.35 million)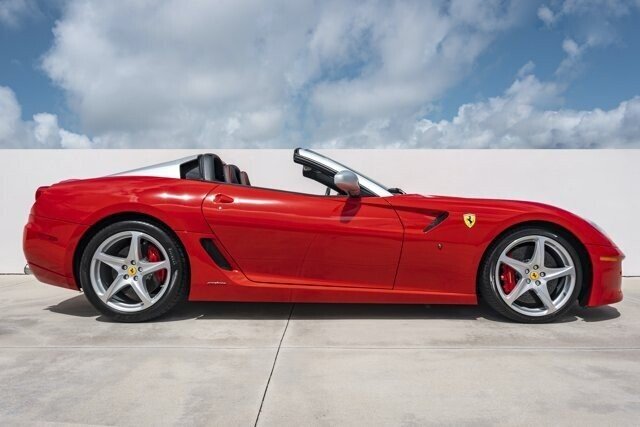 Available from Ferrari Maserati Alfa Romeo of Fort Lauderdale, this one owner 2011 Ferrari 599 SA Aperta with 1,268 miles is one of 80 ever made and won first in class at the Palm Beach Cavallino Classic, one of – if not the most prestigious – Ferrari car show in the world.
#3 1959 Ferrari 250 ($1.25 million)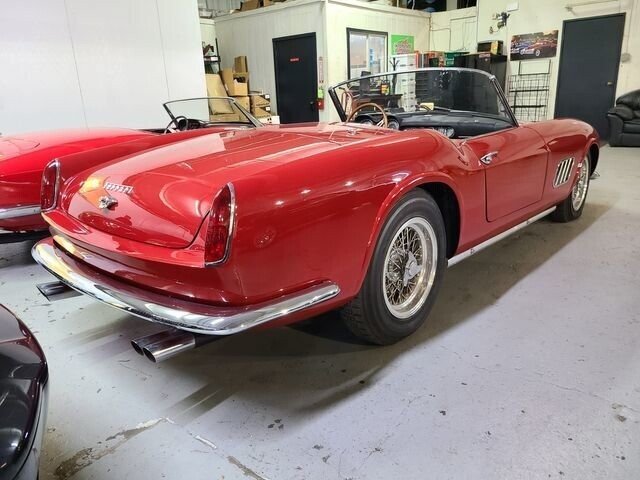 Available from Accelerate Auto Group just outside of Dallas, TX, this red convertible Ferrari 250 could be a short wheelbase version of the 250, as most convertibles were. It features a V12 engine, and although the dealer has posted no details on the car, it is possible this is a California Spyder version. If so, this isn't a short wheelbase model since those started in 1960. Ferris Bueller's Day Off fans will recognize this as the car from the movie. Although this is a fantastic 250, we are more partial to the 250 GT Berlinetta coupe version, but beggars can't be choosers.
Ferraris for Sale – Most popular models
Based on site traffic since the start of 2022, here are the most popular Ferrari models for sale on our site:
How Much is a Ferrari?
As you can see from this list here, the cost of a Ferrari depends on several factors. The price for any specific Ferrari model could range from $40,000 to over $1,000,000. In doing the research for this Top 10 list, however, we found a lot of used Ferraris for sale in the $75,000 to $150,000 price range, so if we were going to set a budget, we would concentrate on that price range. If you aren't picky about the model, this is where opportunities exist. Don't forget to set aside at least $15,000 to $30,000 per year for the astronomical Ferrari repair costs.
In terms of a monthly car payment, if you purchased a Ferrari for $150,000 and put down $25,000 down at a 3.5% interest rate over 60 months and a 6% state and local tax rate, your monthly payment would be $2,438 per month.
Cheapest Ferrari
If you're interested in finding the cheapest Ferrari, you've come to the right place, but buyer beware as some of these low-priced examples may have hidden issues. The Mondial, produced from 1980 – 1993, often can be found for sale for around $75,000 and the more desirable 308 GTB/GS, made from 1975 – 1985, goes for around $80,000 to $130,000. We also found 412's, 348's, 355's and 400i's all with asking prices of under $100,000 recently. We highly recommend a pre-purchase inspection by a reputable Ferrari mechanic on any car you're considering buying.
Ferrari Maintenance Costs
This YouTuber documented all his costs for owning and maintaining his Ferrari over the course of 12 months. While this owner included $24,000 in after-market, optional modifications to his Ferrari in his maintenance cost, the total he spent in payments, insurance, and service came to just over $55,000, which averages out to $4,606 per month. Without all the optional mods, his 12-month ownership cost would have been $31,000. If you're thinking about buying a 2010 - 2015 Ferrari 458 Italia, we would highly recommend watching this video.
Published Apr 20th, 2022
More Classic Car News & Article Categories:
Related Articles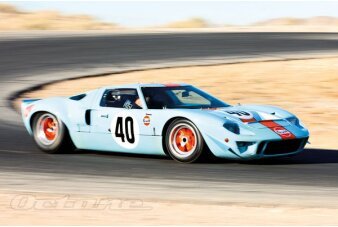 While every factory Ford GT40 is special, some are more special than others.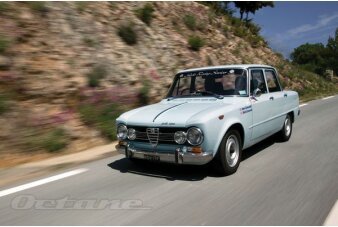 For the Linwoods historic rallying seems to come naturally.
×
Top 10 Ferraris For Sale